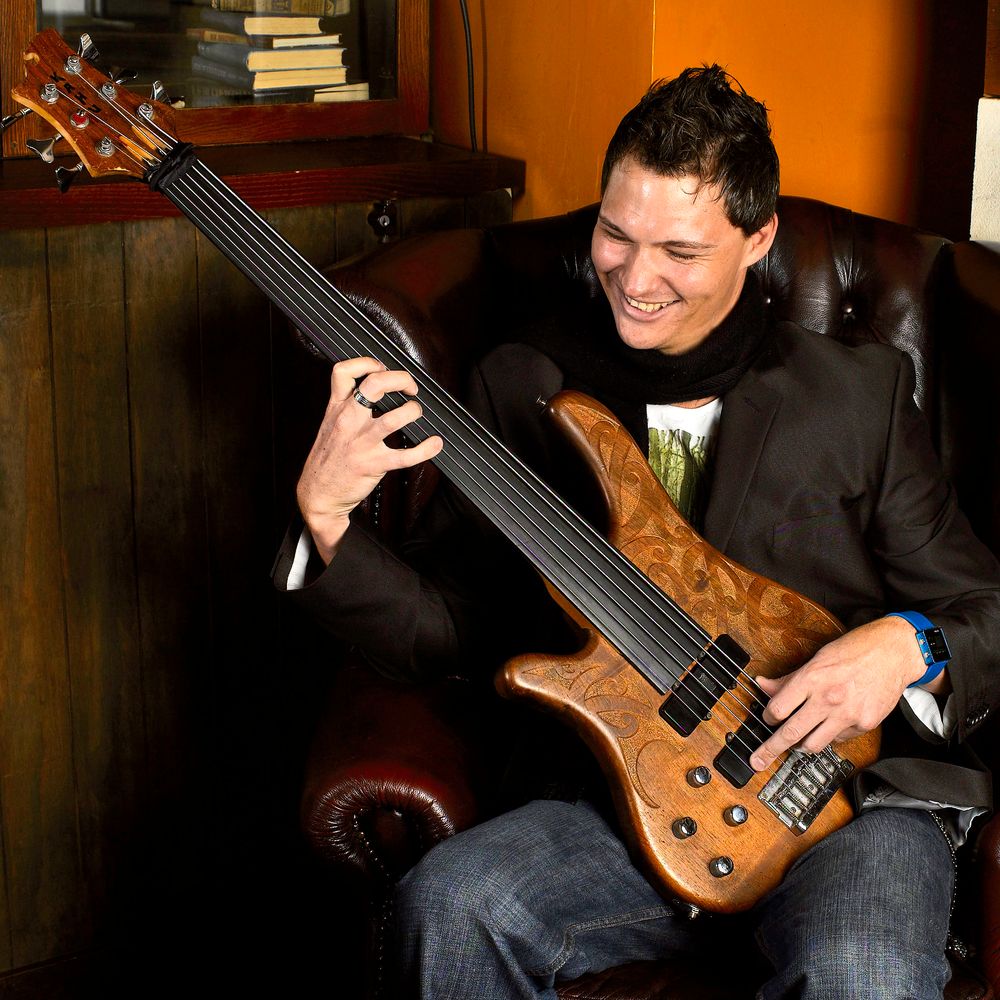 About Me
Kia Ora! I am international recording artist James Kahu from New Zealand although currently living here in Australia. 
I guess you would describe my music as Jazz, Rock & Funk although I've been immersed in all styles of music. I am a bass player and I do not really like to be put in the genre box.. I'm unique haha. 
I had a normal childhood although I was adopted so to me family is very important as they keep me grounded and remind me that I'm still Jimmy from the block hahaha. 
My Dad introduced all us kids (five) to music and we all played the piano and I'm the only one that really carried through with music. 
Music really took shape for me in High School. I was a drummer but there were too many drummers so I was asked if I would like to play the bass. So I picked it up and never put it down. Singing is something I did here and there and was never important until 2007 when I actually became a cocktail lounge, singer on a cruise ship and I thought, wow, this is cool!!
My goals would be to see myself write, record & perform my own music to audiences around the world. To make a successful career in the music industry. To me music is an emotion so the ultimate goal is to make people think, yeah I know exactly what you meant or you were going through in that song. 
Peace & love, JK
My Music
New Music!!!!!!
Single & Albums
My single Auckland's Liquid Sunshine and my two new instrumental albums Vocals Turned Down and Let The Music Sing, will be released very shortly…. These albums are great feelings, smooth vibes & music!! Ideal for any occasion.  Peace & love, JK.